RESIDENCY.CH
Residency.ch is a non-profit organisation providing work and living space for international artists at PROGR Art Center in Bern. Our main sponsor is the Stiftung GegenwART. Some artists are supported by Pro Helvetia or other cultural organizations.
About us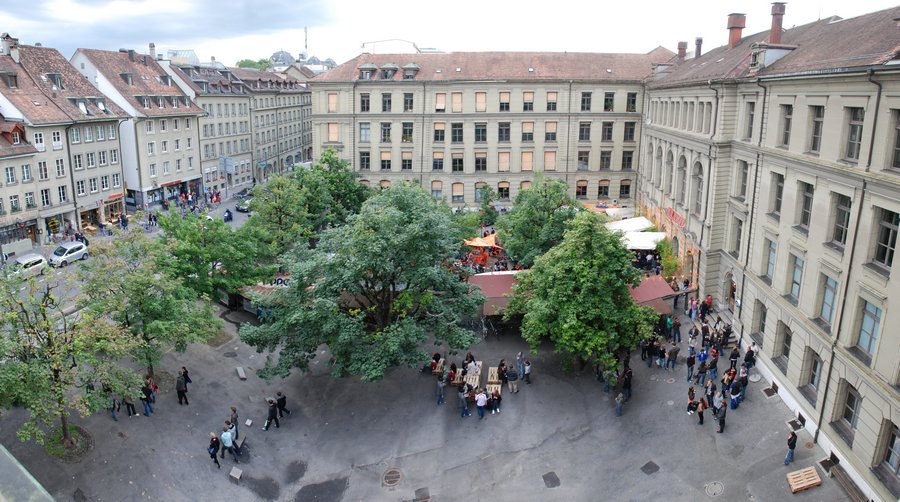 Courtyard of the Progr Art Center
The association Residency.ch based at PROGR in Bern, was founded in 2012 by the artists Peter Aerschmann and Sophie Schmidt, supported by entrepreneur Hansjörg Wyss, with the aim of inviting visual artists for art residencies, establishing networks with artists and art organisations outside Switzerland and supporting international cultural exchange.
Residency.ch has the status of a tax-exempt nonprofit organization.
Apply for a residency
Contact
Verein Residency.ch
c/o Peter Aerschmann
PROGR Art Center
Waisenhausplatz 30
CH - 3011 Bern
info[at]residency.ch

Board members
Peter Aerschmann (Co-President) Video artist, born 1969 in Fribourg. Studied at the Hochschule der Künste Bern (HKB). International exhibitions in galeries, festivals and museums. Has taken part in artist residencies in New York, Berlin and South Africa. Initiator and co-founder of the PROGR foundation in Bern.
Sophie Schmidt (Co-President) Artist, born 1969 in Freiburg (Germany), grew up in Athens. Studied at the HdK Berlin. International exhibitions in painting and object art. Co-founder of the PROGR foundation.
Laura Gáti Student of art history and economics, born 1989 in Budapest, grew up in Budapest, Stockholm, Copenhagen and Bern.
Kathleen Bühler Art historian and film researcher (b. 1968). Curator of contemporary art at Kunstmuseum Bern.
Sid Ahmed Hammouche Journalist, *1970 in Algier.
Stiftung GegenwART
Dr.h.c. Hansjörg Wyss
Cooperations 2012 - 2020